Rutherfordton, NC ~ EST. 2010
CAT & KITTEN OWNERS (2022-2023)
"ENZO" a good natured, beautiful marble boy 4/5/18 ~ Owned by Christina & Jim A.
SIRE: Gogees Flashdaze of TopSpot & DAM: BobsDen Kachina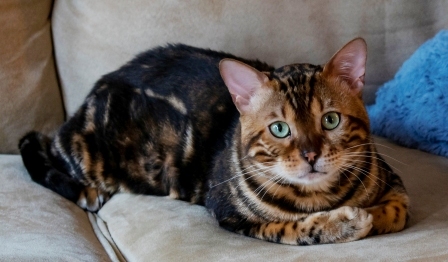 ---
Black & Lt Blue collared boys by Zuri x Moki 2/18/23 Owned by Kim H. and family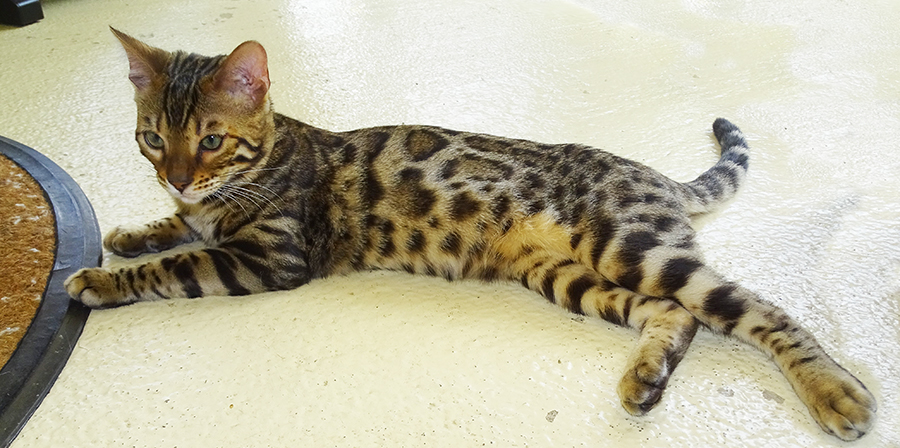 "Luca" Zuri x Moki boy 2/18/23 Owned by Brian & Kimberly G.
---
"Rocco" Zuri x Moki boy 2/18/23 and "Enzo" Cally x Moki boy 2/15/23 Owned by Anita F. & Gene D.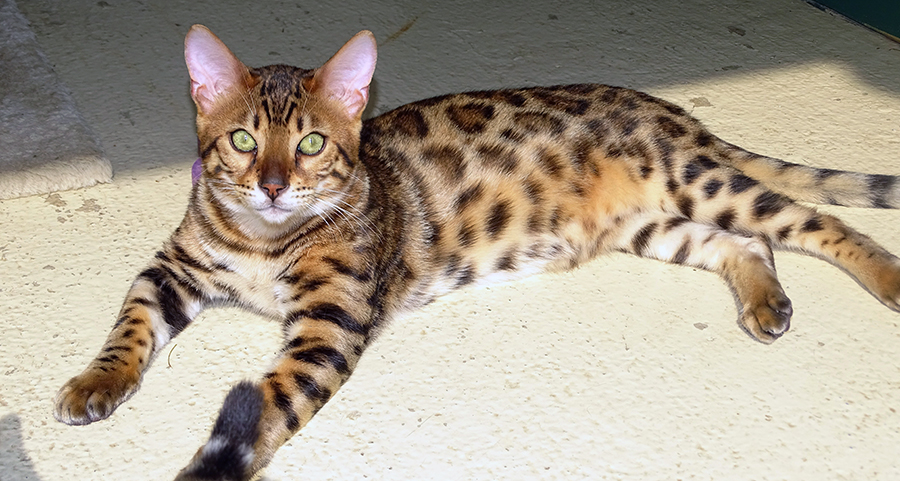 ---
"Tallula" Bobsden Tallula "leaping water" 5/12/21 ~ Owned by Priscilla S.
SIRE: Corsicana INXS Of Warpaint/ID & DAM: MRK Zimbabwe Clouded Zuri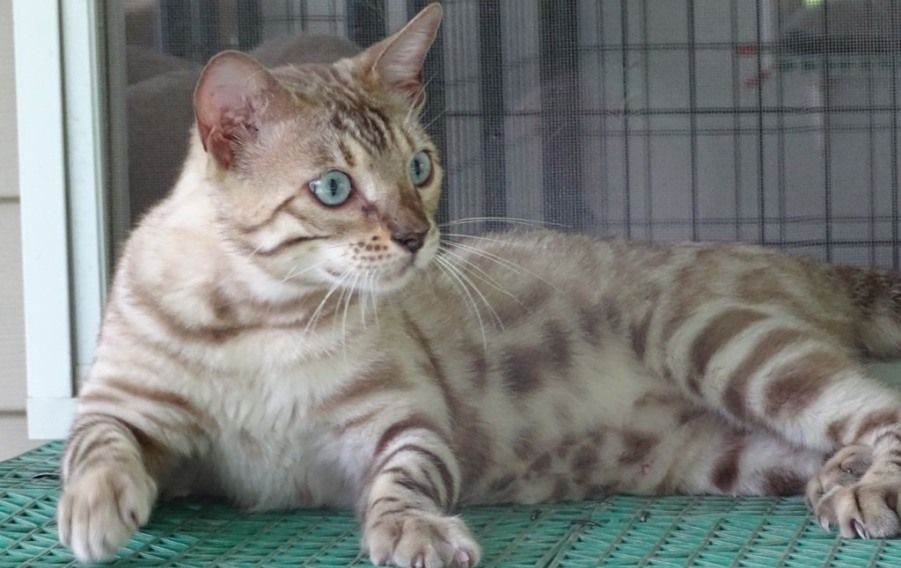 ---
Char x Ivan (of QueenCityBengals) male "Koda" born 3/9/23 owned by Vincent & Keiona (also Raya 4/23/21)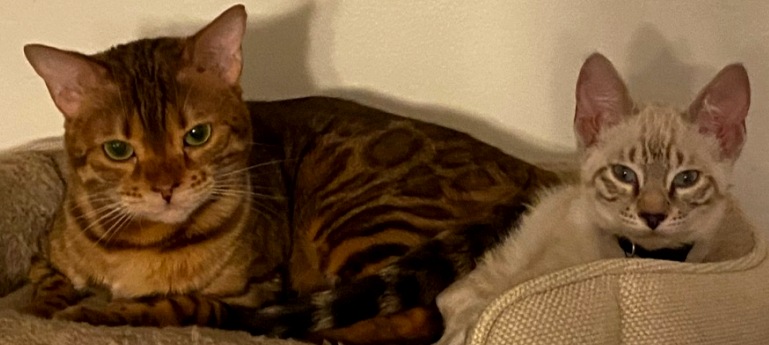 ---
Zuri x Moki rosetted and marbled kittens DOB 2/18/23, yellow-green female (no photo) Owned by Valentina P
purple female "Savanna" helping with the dishes owned by Tatiana C
---
tan girl Owned by Waleed A
---
Cally x Moki rosetted kittens DOB 2/15/23
pink girl Owned by Jim V ~ blue male Owned by Valentina P ~ green male Owned by AJ B & family
Rayen x Flash rosetted kittens DOB 12/16/22
Female owned by Pishoi I and Male owned by Lisa D (her 4th Bengal from BobsDen)
---
Char x Skah kitten - Snow Lynx rosetted DOB 8/25/22 owned by Kevin G. Snoozin' but ready for her close-up!
---
Zuri x Flash male and female marble kittens DOB 7/11/22
Owned by Elsa F. "Suki" watching The Aristocats and Juno & Suki waiting to catch the toy.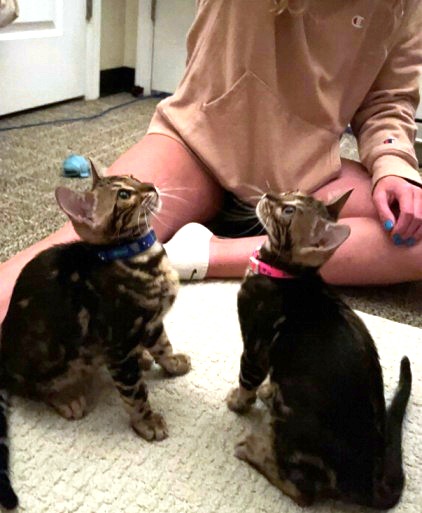 ---
Cally x Flash male rosetted kitten DOB 7/13/22
"Khabib" Owned by Kaira & Kiki in 2 days, he already has a best friend! See video.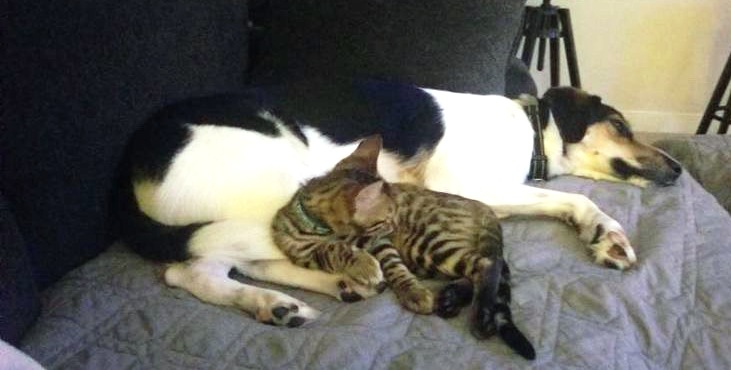 ---
Zuri x Flash male kitten DOB 7/11/22 & Tallula x Moki female kitten DOB 4/20/22
Zuri's Rosetted Boy "Kayde"/Tallula's Marble Girl "Fallon" Owned by Pam Y helping with the dishwasher! Almost 1 Now!
---
Tallula x Moki female kittens DOB 4/20/22, 5 rosetted and 1 marble
"Maybell" at 1 year Owned by Anita T. See video testimonial! (Orange Collar kitten)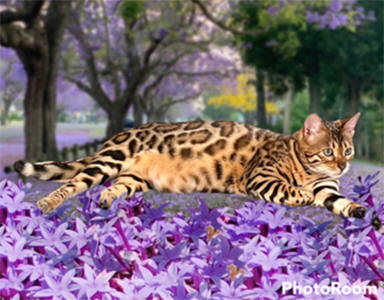 ---
"Cleo" (Green Collar) Owned by Lindsey & Preston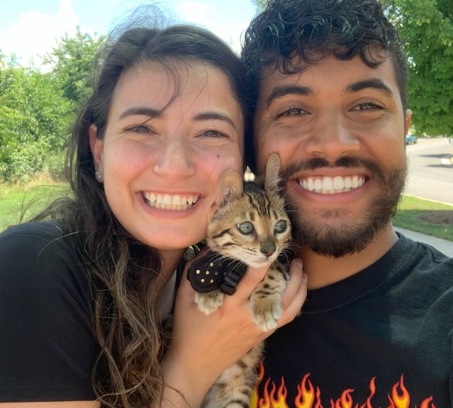 ---
"River" (yellowgreen) Owned by John & Jill R ~ "Tan & Purple Collar" Owned by Sheri & John K (the ride home)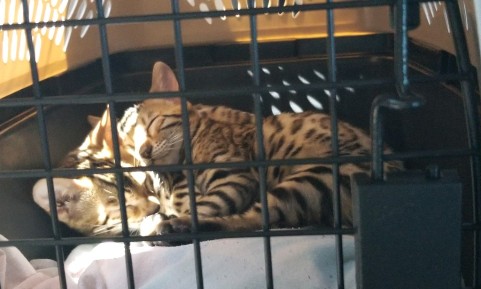 ---
Zoie x Skah kittens born 4/5/22, all rosetted
"Ruka" (orange) Owned by Debbie S
---
"Moonie" Owned by Peggy & Randy ~ "Luna" Owned by Andrea & Charles B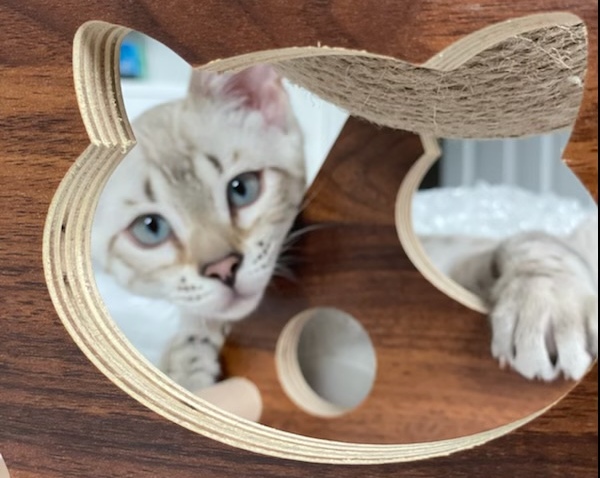 ---
Kachina x Moki born 2/21/22, brown rosetted & black marble girls
* black marble "Maya" and PWD friend "Zelda" power napping, owned by Peggy & Randy
---
brown rosetted girl "Lucy" owned by Joe & Donna B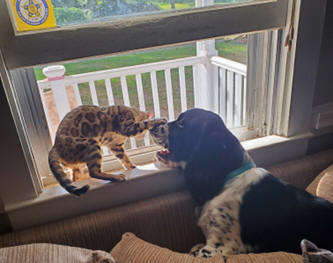 ***************************
Want a little insider information? Read some of BobsDenBengal Owner's testimonials or watch some Videos!
or meet more Owners, 2013-2016 ~ 2017-2019 ~ 2020-2021