CAT AND KITTEN OWNERS
Of BobsDen Bengal Cats and Kittens
$200 (non-refundable) deposits on summer litters.
Price ranges for these babies is $1500 - $1800 (pet price)
Want a little insider information? Read some of BobsDenBengal Owner's testimonials
visit us on our Facebook Page or on Instagram!
Zuri x Flash male and female marble kittens DOB 7/11/22, see 12 week VIDEO
6 week old Zuri & Cally kitten Video ~ kittens with the Zoomies! Watch their 4 week Premier Video!
Owned by Elsa F. "Suki" watching The Aristocats and Juno & Suki waiting to catch the toy.
Cally x Flash male rosetted kitten DOB 7/13/22
"Khabib" Owned by Kaira & Kiki in 2 days, he already has a best friend! See video.
Zuri x Flash male kitten DOB 7/11/22 & Tallula x Moki female kitten DOB 4/20/22
Zuri's Rosetted Boy "Kayde" and Tallula's Marble Girl "Fallon" Owned by Pam Y helping with the dishes!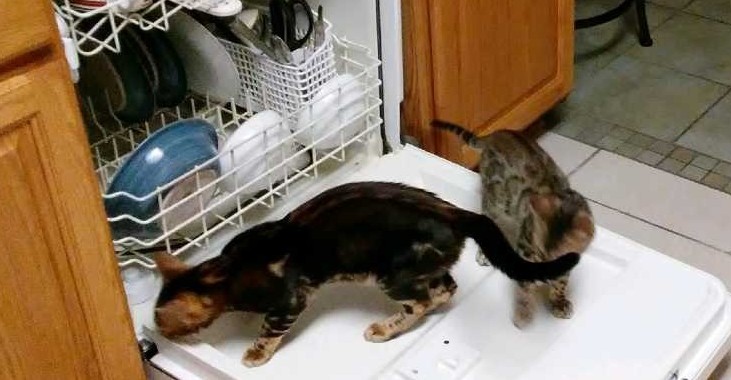 Tallula x Moki female kittens DOB 4/20/22, 5 rosetted and 1 marble
Tallulla's kittens (8 weeks) w/Zoie's 10 week snows ~ Tallulla's 6 week kittens, who's the hungriest?
Tallulla's 5 week girls ~ Tallula's six (2 week old) kitten & 1st Zoie (4 week old snow lynx) video
"Maybell" (Orange Collar) Owned by Anita T. See video testimonial! ~ "Cleo" (Green Collar) Owned by Lindsey & Preston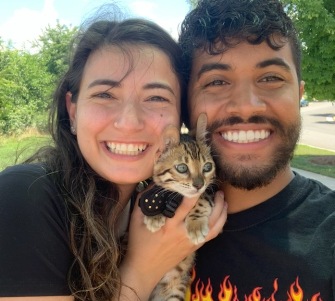 "River" (yellowgreen) Owned by John & Jill R ~ "Tan & Purple Collar" Owned by Sheri & John K (the ride home)
Zoie x Skah kittens born 4/5/22, all rosetted - Zoie's 5 1/2 week old kittens really getting around now!
"Ruka" (orange) Owned by Debbie S ~ "Luna" (purple) Owned by Andrea & Charles B - Moonie (right) Owned by Peggy & Randy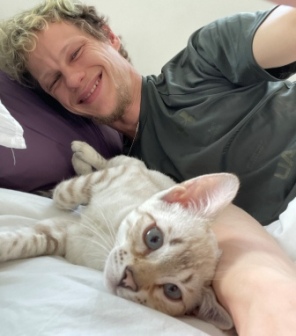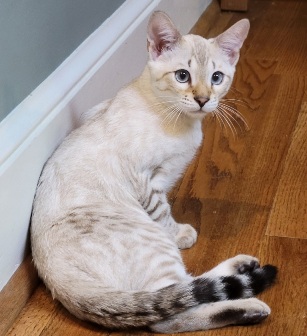 Kachina x Moki born 2/21/22, brown rosetted & black marble girls
OK, I mean it! The last, last video of these girls... LAST Video, Kachina's girls 10 wks - Muna 12 wks old
Video #2, Kachina's girls 8 wks, Muna 9 wks ~ Video #1 Kachina's 6 wk old and 7 wk old Cally x Ivan girl "BobsDen Flying Muna"
* black marble "Maya" and PWD friend "Zelda" power napping, owned by Peggy & Randy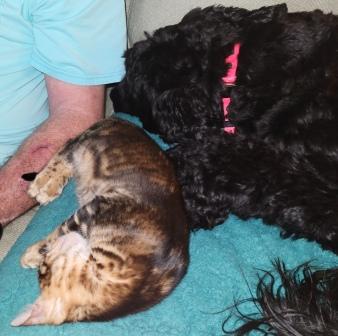 brown rosetted "Lucy" owned by Joe & Donna B
More Owners Photos: 2020-2021, 2017-2019, 2013-2016
Call (828) 287-4513 (9 a.m. to 9 p.m. EST) to chat or to inquire about Breeder Information
email Denise & Bob, located in Rutherfordton, North Carolina (NC) - No secrets, click to view Contract